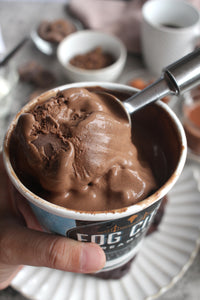 Unsweetened chocolate (Tablea from Davao) made into ice cream and sweetened only with 100% organic coco sugar from Coco Natura. 
Low Glycemic Ice cream that is perfect for those watching their sugar intake. It will not spike your sugar levels. 
If you like really dark, intense chocolate flavor, this is for you. 
Perfect Pair:
 Ensaymada, Cold Brew Coffee